In the last 5 or so years, knitwear has seen a huge revival meaning that we look forward more than ever to the cooler months of the year when we get to cosy it up with our favourite knitwear and accessories. From high street to designer brands, the fashion world's love affair with knitwear shows no signs of waning and these days it seems to be the bigger the better when it comes to donning some woolly clothing!
Although home knitting has also experienced a revival in conjunction with this trend with trendy brands like Wool and the Gang bringing the home technology to a whole new generation, for most of we can be grateful that the choice of knitwear both in the shops and online is so huge these days. This season has seen a continued admiration for big chunky knits, with designers continuing to churn out wonderful creations. Teamed with jeans or skirts, these chunky knits look cosy and chic which is a sure-fire way to our fashion hearts! Be inspired and check out our favourite big knits for this season.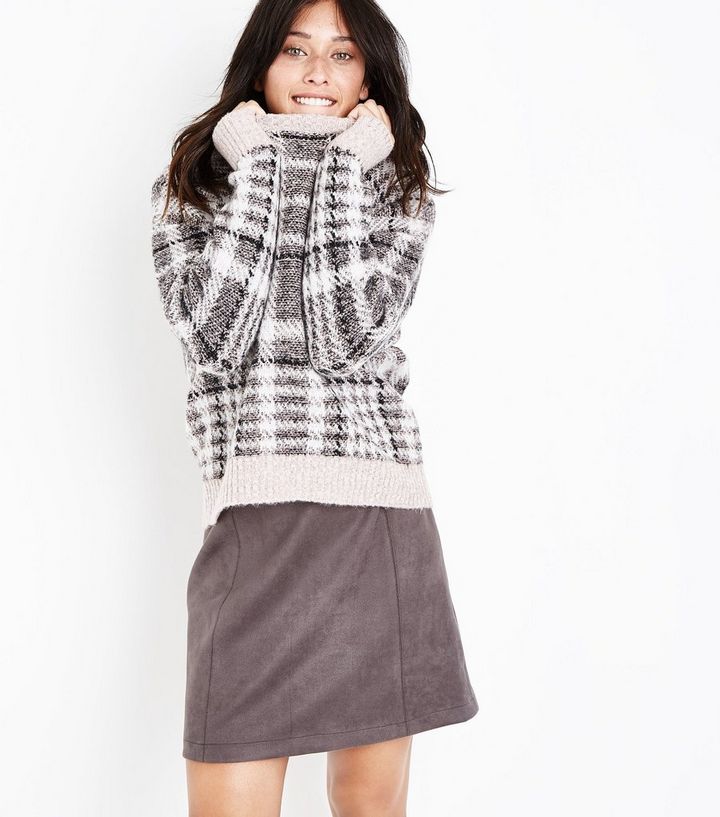 When it comes to big knits, texture is a key theme so it's hardly surprising that we love this textured tartan jumper from New Look. Thanks to the grey, white and black colour palate, the jumper avoids looking to busy and instead just looks luxurious and far more expensive than its mere €30. Teamed with a pencil skirt, this jumper is even smart enough to get away with wearing it to the office which is particularly ideal during those chilly and dark morning commutes!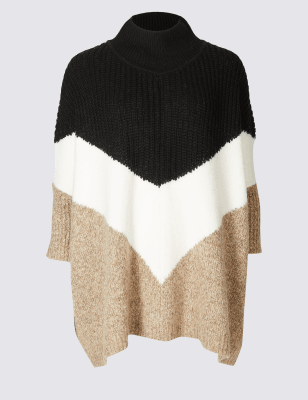 Ponchos are big news on the fashion radar this season and the style and shape lends itself to gorgeous knitwear perfectly. We love this funnel neck version with its flattering arrow pattern from Marks & Spencer that will have you feeling cosy whilst still being at the cutting edge of fashion. With the metallic gold thread wool lifting this poncho and giving it a more modern edge, this is a great high street offering of an haute couture trend. Get it from M&S for around €40.
Primark or Penneys is known for its fashion forward pieces at incredibly low prices, so especially if you're on a budget but want to invest in a gorgeous piece of knitwear for this season, then you need to head along to your local store to check out this gem. This deconstructed jumper could be mistaken for being the design of an exclusive designer brand and yet clocks in at a mere £21! Team with some black skinnies and some heeled ankle boots to create a look that is seriously in vogue.
If you can follow a knitting pattern or are lucky enough to know somebody that can do it for you, then you could always go down the more original route of knitting your own jumper. Using chunky wool and big needles you could whip up a stunning creation in a weekend or two and have all your friends gasping where on earth you found such a stylish piece!