The experts say that you should always own at least one pair of jeans that make you look and feel great. And while we do agree that jeans are a vital wardrobe staple, we don't think you should be stopping at one measly pair! They lend themselves so perfectly to so many situations, that it is always a good idea to have a solid range of jeans to choose from.
And these days there are simply so many styles, effects and even types of denim to choose from that the world is your jean-oyster, so to speak. And no matter what your shape and size, a great pair of jeans will make the most of your figure and have you strutting your stuff with confidence. So today we've decided to dedicate an article to the best jeans around right now.
The plus size skinny jeans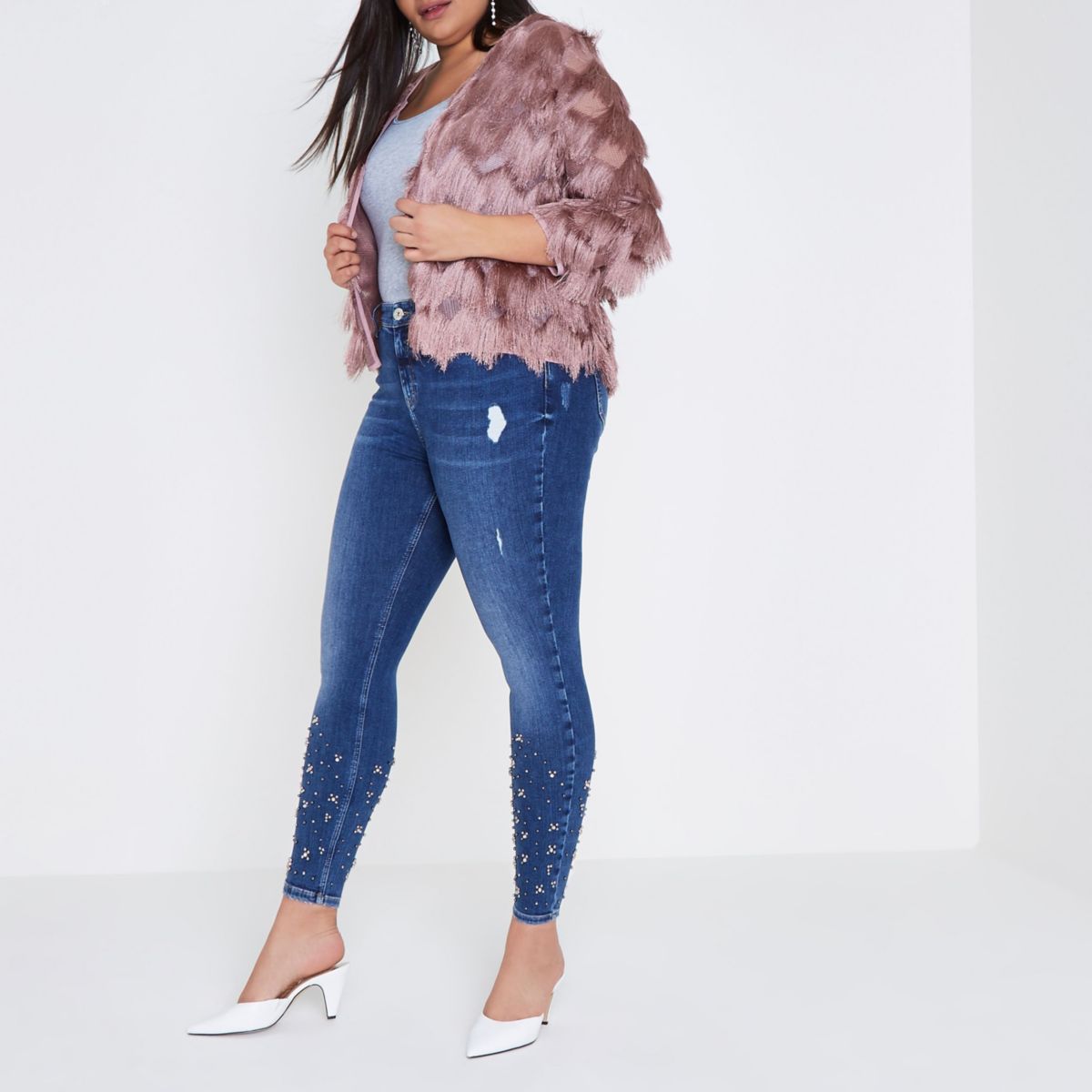 For years many of us plus size ladies have been made to feel that the only acceptable jean style for us is the bootleg, but thankfully these days it so easy to find gorgeous and glamorous skinny jeans that hug our curves in just the right places. We are in love with this glitzy pair from high street brand River Island. The designers have taken your typical blue skinny jean and amped up the glamour with some gorgeous embellished beading around the ankles and claves. Team with some stylish heels for a glam look, or with your favourite trainers for day to day style. They're available in sizes 18 to 28.
Coloured jeans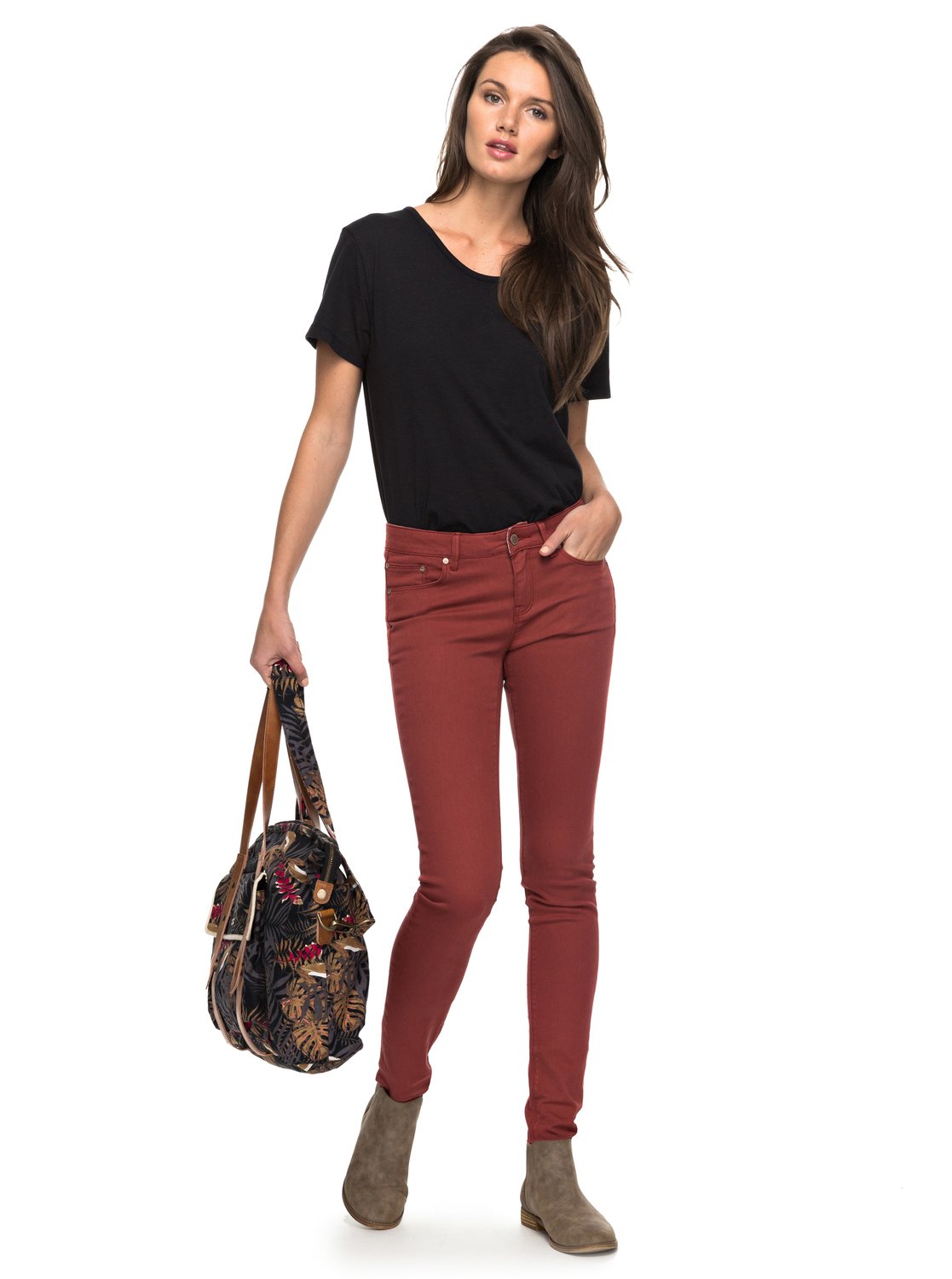 Sure in the spring time we see the shops awash with pretty coloured jeans, but during the winter months we often tend to stick to trusty black and dark navy jeans. There's no reason not to choose a coloured pair of jeans at this time of the year though, and they can be a wonderful way to add a pop of colour when we're all bundled up in our cosy coats. We love these mulled wine red ones that come from sporty brand Roxy and we love how in the picture they've been teamed with some stylish suede ankle boots. Roxy uses more traditional jeans sizing in inches rather than in dress sizes so check out their sizing guide before you click to buy.
The out there flares
Flares have slowly but surely been sneaking back onto the fashion radar in the last year or two, so if you're going to buy a pair, you might as well choose one that seriously stands out! These two-tone cropped flares from Italian fashion brand Benetton do just that and will certainly be eye-catching. We love that they're worn here with some chunky trainers and a fluffy cosy knit, but we also think they'd look great with some ballerina pumps like we talked about here and a skinny rib polo neck.
So perhaps this season it's time to shake up your jeans style a little and invest in some new denim that'll have you looking fab!