Happily for the last few winter seasons, we have seen a fashion love affair with pompoms and we must confess to be dedicated fans to these fluffy balls of fashion fun! From accessories to shoes, handbags, clothing and more, there is no escaping the pompom, and why would you want to anyway?!
We think that the odd pompom or two can add just the right amount of flirty fun to an outfit, and especially during the colder months when we are wearing more woolly jumpers and faux-fur fashion pieces, introducing a pompom couldn't be simpler. If you're unsure about whether pompoms are the right look for your style (don't worry, we're positive that they are!), then check out these gorgeous pieces below.
Pompom bobble hat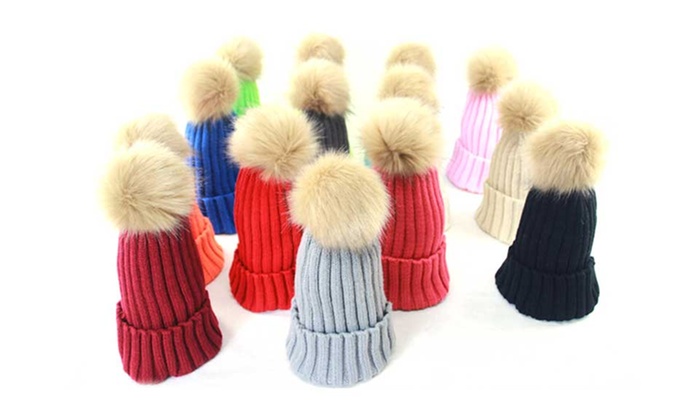 One of the most popular ways to wear a pompom at the moment, these be-pompomed beauties are simply everywhere and for good reason – they are absolutely fabby! Available in a huge range of colours and effects from cabling to diamantes, not only will these keep your head toasty warm, but they'll look great doing it. If you read our hat hair piece here you'll know we'll even go as far as to style our hair around a great hat. Buy one for yourself for some hot pompom style.
Pompom trainers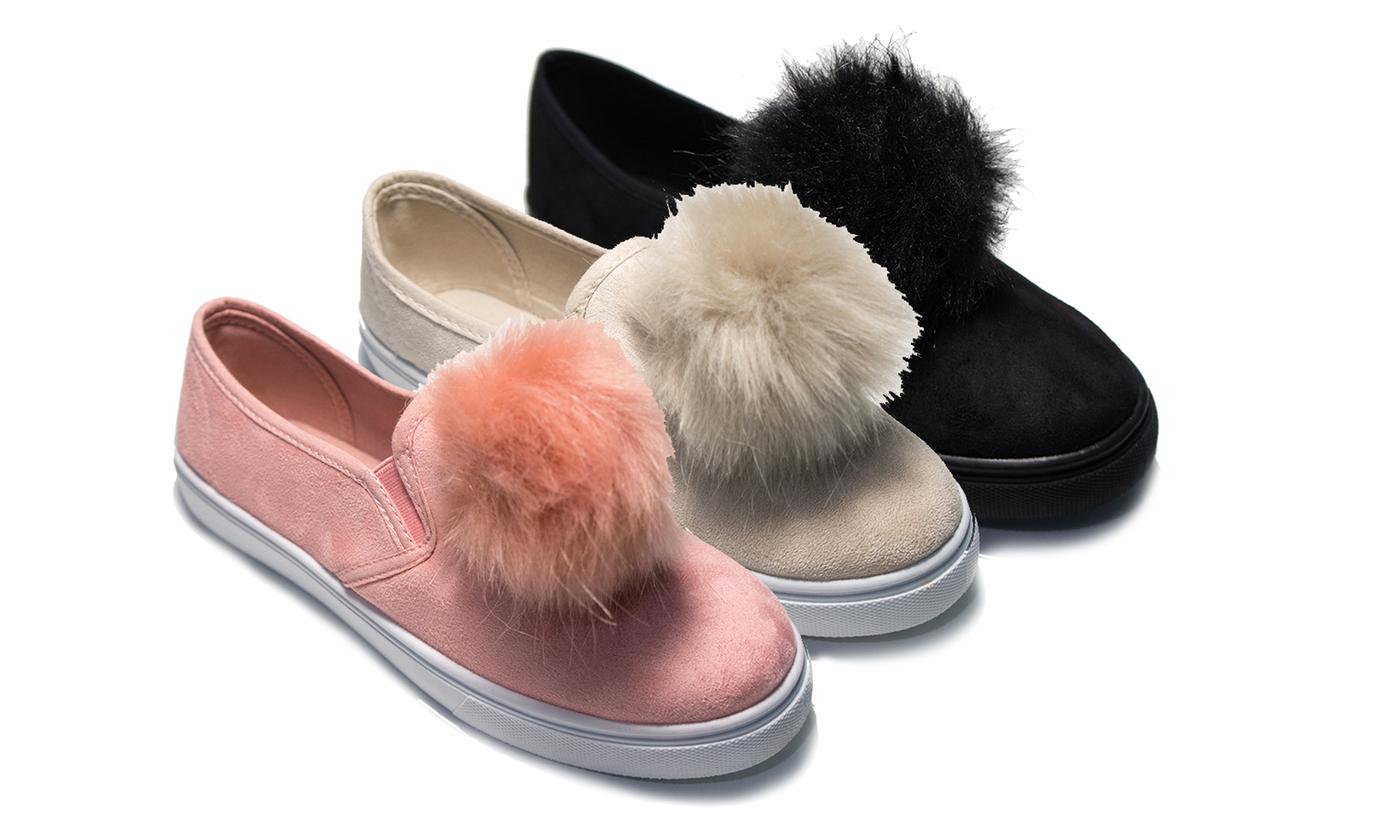 For another pompom style that uses the faux-fur look then we adore these cute and ostentatious slippers! Easy to wear with a slip-on style, they avoid being too out there and over the top thanks to the subtle colour choices of dusky pink, nude and black. And even in colder weather we think that you can easily get away with wearing these; a pair of skinny jeans and a puffer coat will be cosy yet chic and will show off your figure and these cute trainers!
The pompom accessory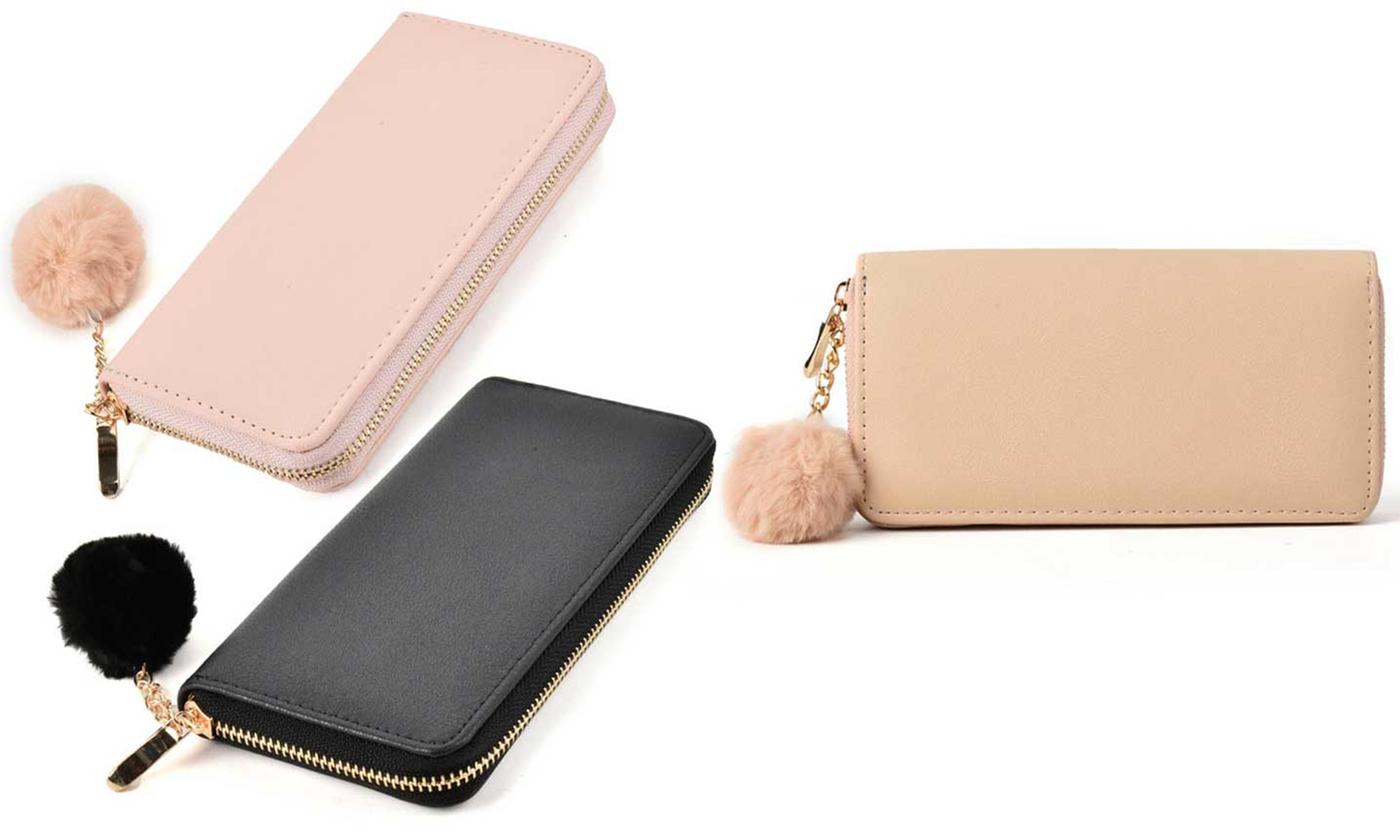 If you're still not quite ready to embrace the full on pompom look, then when not treat yourself to an accessory with one? These cute purses all feature a fluffy pompom that is bound to get some admiring comments. We also think that this purse would make a lovely gift for someone special.
Pompom scarf
If like us you are of the opinion that you can pretty much never have too many pompoms, then this is the scarf for you. Woolly and cosy and basically an explosion of pompoms, this is one seriously fun way to keep your neck toasty warm! We found this at Accessorize but you could easily give making your own a go since pompoms are a doddle to make.
Pompom nails
Is this a step to far? Yes we know they're impractical and will only last for an evening or a day if you are lucky, but we can't help but love this crazy trend. And even though it looks lux, it is really easy to achieve with just a few pompoms from your local craft store. For a big night where you want to go full out, why not wow your friends with this look?
The sky is the limit when it comes to pompoms so keep your style fresh with the addition of one or two!